Beautiful Flowers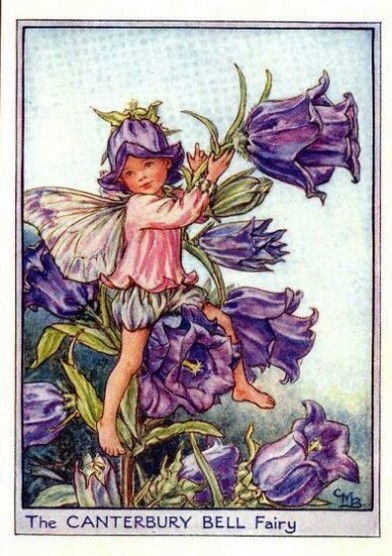 Last year I discovered The
Cobaea Scandens
plant.
These images will show you just what a delightful plant it is - it reminds me of all those lovely 'flower fairy' paintings. I saw it in full flower at Petersham Nurseries but was unable to find a plant anywhere. I sent for some seeds online from Chiltern Seeds, and gave some to two friends. Their seeds grew and flowered beautifully but mine did not. I planted it in the conservatory and it grew about eight feet tall but sadly no flowers at all. Their plants grew outside and total
ly outshone the original that I saw the year before and were covered in stunning blue flowers.
I told this story to my lovely grand-daughter and she found the plant online and painted me a beautiful painting for my birthday of this delightful plant. It is a stunning likeness and I so love it. Isn't she clever?

Cobaea Scandens by Poppy
This year my lovely friend, (thanks H), bought me some plugs from Sarah Raven. Today I am going to plant them in the garden by the pergola and hope for some beautiful flowers very soon. They are white, (the original was blue), and I am so looking forward to them.
Planted in sunny spot near base of the pergola
A better view
An even better view!
I shall keep you, (boringly), updated as to their progress!